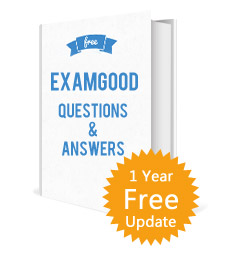 Microsoft Microsoft Power Platform PL-200
Product Description
Exam Code:PL-200
Exam Name:Microsoft Power Platform Functional Consultant
Q&A:234 Q&As
Updated: 12-08-2023
| | | | |
| --- | --- | --- | --- |
| Number: | | | |
Get ready to conquer the PL-200 Exam and become a certified Microsoft Power Platform Functional Consultant with ExamGood's carefully curated study materials. Elevate your expertise in the Power Platform and open new doors in your career.
PL-200 Demo download
ExamGood PL-200 Exam Features
Exam PL-200: Microsoft Power Platform Functional Consultant
The PL-200 exam focuses on candidates who can perform various tasks such as capturing requirements, configuring Power Platform solutions, creating application enhancements, implementing integrations, and facilitating training and enablement.
Candidates for the Microsoft Power Platform Functional Consultant certification should have strong communication skills and be familiar with Application Lifecycle Management (ALM) practices. They should also have experience using Power Platform components with Microsoft Teams, Excel, and Word, as well as proficiency in data modeling, user experience design, requirements analysis, and process analysis. Two years of experience is required.
Important
The English version of the PL-200 exam for Microsoft Power Platform Functional Consultant was updated on March 28, 2023. Check the study guide for the latest changes. The passing score is 700.
Schedule exam
The Exam PL-200 for Microsoft Power Platform Functional Consultant measures your ability to configure Microsoft Dataverse, create apps with Power Apps, manage process automation, use Power Virtual Agents, import and visualize data with dataflows and Power BI, and define an environment strategy. The exam is available in multiple languages and costs $165 USD.
Skills measured
The English language version of the PL-200 exam for Microsoft Power Platform Functional Consultant was updated on March 28, 2023. Refer to the study guide for information on the skills measured and the latest changes.
The English language version of this exam was updated on March 28, 2023. Review the study guide in the preceding "Tip" box for details about the skills measured and latest changes.
Configure Microsoft Dataverse (20–25%)
Create apps by using Microsoft Power Apps (15–20%)
Create and manage process automation (20–25%)
Describe Microsoft Power Virtual Agents (10–15%)
Import and visualize data by using dataflows and Power BI (10–15%)
Define an environment strategy (10–15%)
Self-paced
Get started using Dataverse
Manage permissions and administration for Dataverse
Create a canvas app in Power Apps
Create a model-driven application in Power Apps
Automate a business process using Power Automate
Start using buttons in Power Automate
Use best practices to secure and govern Microsoft Power Platform environments
Create and use analytics reports with Power BI
Create relationships, business rules, calculations, and rollups in Dataverse
Create bots with Power Virtual Agents
Bring AI to your business with AI Builder
Improve business performance with AI Builder
Validate your Power Platform Functional Consultant skills
Exam resources
Instant download: Upon successful purchase, you will have immediate access to download the exam questions. This allows you to start studying right away and save time.
Multiple formats available: Our exam questions are available in both PDF and software versions. You can choose the format that best suits your study preferences and convenience.
Free updates: We understand that the exam content may change over time. That's why we offer free updates for one year from the date of purchase. This ensures that you have access to the most up-to-date and relevant exam questions.
Refund policy: We are confident in the quality of our exam questions. However, if you happen to fail the exam, we offer an immediate refund. This provides you with peace of mind and demonstrates our commitment to your success.
Prepare for the PL-200 Microsoft Power Platform Functional Consultant Exam with ExamGood and enhance your chances of passing with flying colors!
Related News
Related Certifications
Related Exams
Related Certifications
Customer Feedback

PL-200 Exam Achieved!

ExamGood Microsoft Power Platform PL-200 resources are a game-changer. They took the stress out of my exam preparation.

PL-200 Exam Triumphed

ExamGood PL-200 exam materials are second to none! The wealth of knowledge and resources they offer truly sets them apart from the competition.