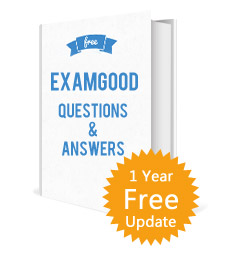 Huawei HCIA-Security H12-711_V4.0-ENU
Product Description
Exam Code:H12-711_V4.0-ENU
Exam Name:HCIA-Security V4.0 Exam
Q&A:943 Q&As
Updated: 12-08-2023
| | | | |
| --- | --- | --- | --- |
| Number: | | | |
Boost your career prospects with ExamGood's resources for the HCIA-Security H12-711_V4.0-ENU exam. We offer comprehensive study materials and a success guarantee to ensure your achievement in this crucial certification.
H12-711_V4.0-ENU Demo download
ExamGood H12-711_V4.0-ENU Exam Features
HCIA-Security H12-711_V4.0-ENU Huawei Certified ICT Associate-Security
Training and certificating engineers who are capable of collaborating in the design, deployment, and operation of small and medium-sized enterprise network security architecture
Exam Overview:
Capabilities to be certified
Engineers master the basic information security knowledge and related technologies for small- and medium-sized networks, and are capable of building small-sized information security networks for enterprises to ensure the security of networks and applications of small- and medium-sized enterprises
Knowledge to Learn
Information security concept, information security standards and specifications, common attack methods, firewall security policy, firewall NAT technology, firewall hot standby technology, intrusion prevention technology, cryptography foundation, PKI mechanism, IPSec/SSL VPN technology
Exam Content
The HCIA-Security V4.0 exam content covers network security concepts and specifications, network basic knowledge, common network security threats and prevention, firewall security policy, firewall network address translation technologies, firewall hot standby technologies, firewall intrusion prevention technologies, firewall user management technologies, and encryption and decryption technology principles and applications.
Knowledge Content
Exam Study guide
Convenient and Comprehensive Exam Questions
ExamGood offers a convenient and comprehensive collection of
HCIA-Security H12-711_V4.0-ENU
exam questions. Upon successful purchase, you can immediately download the exam questions in PDF and software versions. This flexibility allows you to study anytime, anywhere, according to your preferences. The exam questions cover all the essential topics and provide a thorough understanding of the exam syllabus. With ExamGood, you can be confident that you are fully prepared to tackle the exam.
Free Updates and Refund Policy
ExamGood understands the importance of staying updated with the latest exam trends and content. That's why they provide free updates for one year from the date of purchase. This ensures that you have access to the most recent exam questions and can align your preparation accordingly. Additionally, ExamGood offers a refund policy in case you do not pass the exam. If you happen to fail the HCIA-Security H12-711_V4.0-ENU exam after using their exam questions, they will refund your money promptly. This demonstrates their commitment to your success and satisfaction.
Related News
Related Certifications
Related Exams
Hot Exams
Related Certifications
Customer Feedback